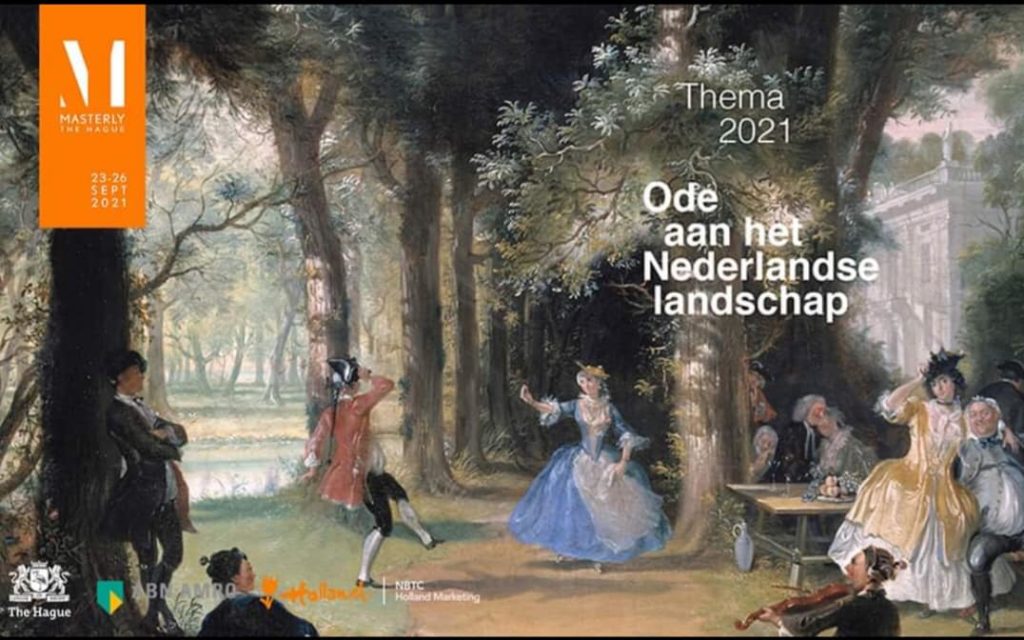 Biennale Masterly The Hague – Celebrating the Dutch landscape during Masterly The Hague – Festival for Old Master Paintings & Dutch Design
It feels fantastic that Halle Design is selected by curator Nicole Uniquole to take one of the Dutch masterpieces as muse to create a piece of textile art that supports the story that is told on the Dutch landscape paintings.
During the masterclass of Willem Jan Hoogsteder on the 14th of February he elaborated with great passion on each painting and told inspirational anecdotes that accompany them.
The textile art Halle Design will create and the paintings will be exhibited in one of the beautiful rooms at Hoogsteder and Hoogsteder at Lange Vijverberg 14-15-16 The Hague 21-24 October 2021.
Halle Design is a company owned by Hala Yousif. She is textile designer of exclusive home and fashion textiles.