Home textiles
Home textile designs a Scandinavian tale of 1001 Nights
Home textile designs on this page show an exclusive blend of Scandinavian and Arabian styles. Read below my interior decoration design inspiration and buy your textiles online
Hala's room decoration textile design style embrace the many rich influences the path of her life have crossed.  From her country and culture of origin, Iraq, to those of my two countries of adoption, Sweden and the Netherlands.
Interior textile design inspiration
Her early work is inspired by Iraqi folklore, the history of Babylon and the elements from the Sumerian and Muslim cultures and arts. It is characterised by the intricate patterns, painted on clothes in swirls of warm bright colours.
Then the fresh breeze of Sweden blows. The colour palette shifts towards the pure limpid colours of the Scandinavian landscape, with the particular emergence of white. Patterns simplify and minimalize.
Home textile design ideas
When living in Sweden the bright and clear skies impress and inspire her for new designs. First the colors are completely different compared to her country of birth.  The ice, the snow and the huge difference in temperature are life changing but sources of inspiration. In addition the minimal use of colors, the sunlight that reflects from ice and snow inspire her to take this completely new environment as the basis for her designs. Using textures kept in her memory and stored already during her childhood this results in a unique concept, which she proudly presents as her Scandinavian 1001 Nights collection of interior textile designs.
"New textile design techniques learned in Sweden and the Netherlands offer me a wealth of new possibilities and combinations, both in colours and structures."
The collection presented in this webpage shows a perfect blend of these elements. While the patterns clearly arise from the Arabic kalligrafie and lines and curves straight from the 1001 Nights. The techniques used and fabrics produced incorporate Northern influences, as does the colour pallette. Not to forget a sprinkle of silver and gold to complete the fairy tale atmosphere.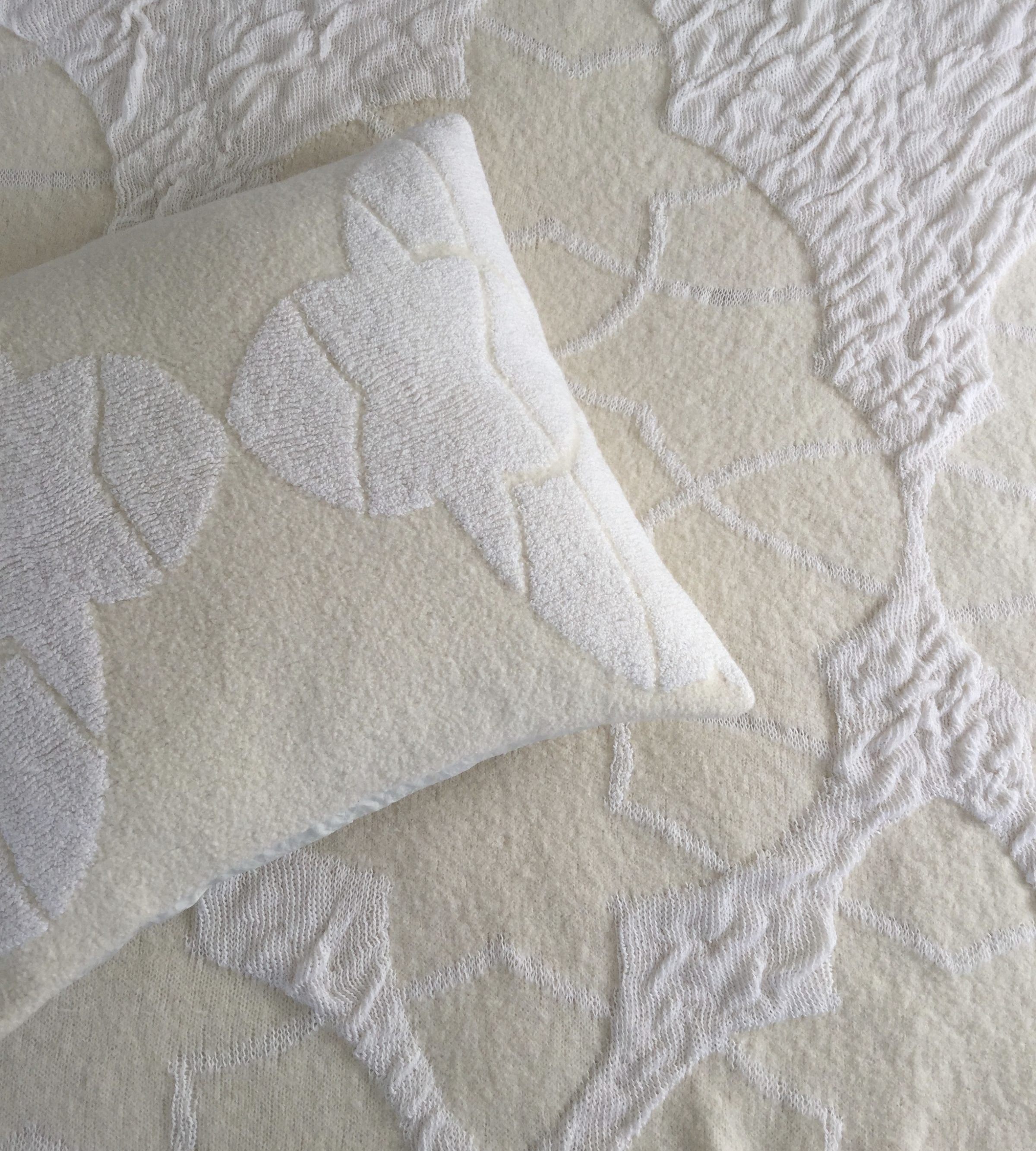 Home textile ideas for an exclusive style
You like to give your home interior or hotel textile a makeover. You are considering to use textile art, a tapestry or a textile painting. Your bed or sofa could use a refreshing look with unique cushions or a new plaid or a bedspread. Your style is exclusive and you want a unique design with a touch from Oriental and European cultures. You prefer to have handmade exclusive finished products with perfect finishing. You want to feel the love and craftsmanship for the finished design.
The pictures above show only a small selection of my complete collection.
Home interior ideas – your 1001 Nights Scandinavian dream house
Contact Hala and let together design your 1001 nights Scandinavian dream house using home decoration textiles with oriental touch. Select your exclusive and personal combination for your bedroom. Use curtains, bedspreads, room dividers,  cushions and finish this with my unique wall decoration, wall tapestries and textile art.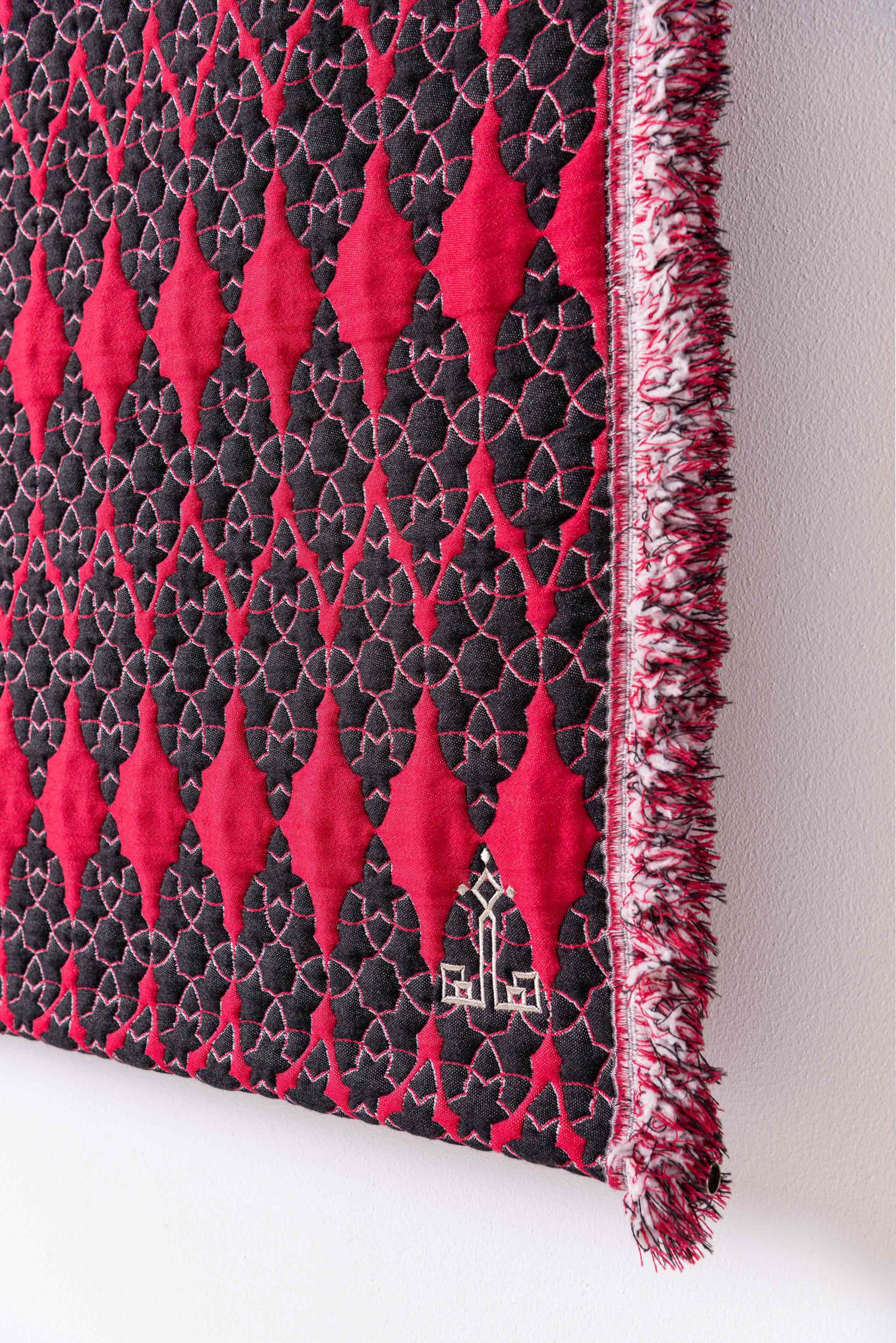 Next to your bedroom, together she redesigns your living room breathing the 1001 Nights in Scandinavian atmosphere. Use one or more beautiful woven tapestries and choose a throw blanket to decorate your sofa. Finally finish it with cushions that you like most.
If your choice is not available in the collection we can work out a design that perfectly suits your taste and needs.